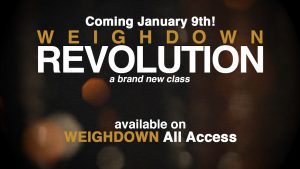 This video is now part of the WEIGHDOWN REVOLUTION series!  To access this video and hundreds of more audios and videos from Weigh Down Ministries, become a Weigh Down All Access Member.
[button link="http://www.weighdown.com/all-access/" size="xl" bg_color="#008000″ border="#000000″ window="yes"]Get Started Now![/button]
---
Remnant Fellowship Presents – The Zone … Are you ready for CHANGE in your life?  We are talking about REAL change…not just getting up at a different hour or making a better to-do list or spending 10 fewer minutes on mindless websites each day.  All of those things are fine, but what we are talking about a REVOLUTION!  What Gwen Shamblin, Weigh Down Ministries, and Remnant Fellowship Church is helping people experience in their lives right now is nothing short of miraculous, and people who have struggled for YEARS with being overweight, in debt, over-consuming alcohol, stuck in depression, and so much more…are breaking FREE and finding a peace and joy that they haven't had in ages!  People who are going through Gwen Shamblin's "Revolution" class are ending cycles of addiction and greed and self-inflicted spiritual and physical pain, and as a result, they are reversing generational patterns that have left them hopeless.  And NOW, these happy people are beginning to leave a legacy of overcoming and long-lasting happiness for their children, grandchildren, great grandchildren, and beyond.  How is this possible?  What pills do you have to take?  What special foods or exercises do you have to pay extra special attention to?  What calorie and fat gram counting measures do you have to follow?  The answer is: NONE!  Zero!  Not a single one!  Once you get into the "zone" of finding hunger and fullness with your eating…and as a result, then finding God's Spirit leading in EVERYTHING…including your spending, your talking, your work ethic, your drinking, your activities, your focus on others, and so much more…you literally will feel like you are flying above…"RISING above the magnetic pull" of anything in this world that has been weighing you down physically, emotionally, and spiritually…as Gwen has been teaching for more than 30 years.  What is the secret, the plan, the way to get started putting this into practice?  How can YOU start a "Revolution" in your own life?  Watch this Video and see Gwen talking with a big group of people who are going through their own personal "Revolution," and you will see for yourself that they are NO DIFFERENT than you.  They have made a choice that "enough is enough," and they want a better life for themselves, their families, and ultimately and most importantly…as you will see and hear…for GOD, the One who made us all and deserves our complete and wholehearted love and devotion!  Get into the "zone" (there's more about that in this Video), don't spend your days worried about things you cannot control, and give God your heart and your time.  Then watch HIM take care of your needs…ALL of them.  It's time for a change, it's time to find that "zone" that God has planned for you, and you can start TODAY!
For more information on how to join Weigh Down go to www.weighdown.com
Hosted by: Gwen Shamblin
Co-hosts: Tedd and Candace Anger
Special Guest: Jill Snapp
Filmed live on November 9, 2016
Copyright 2016 Remnant Fellowship, Weigh Down Ministries, and Gwen Shamblin
Additional resources by Gwen Shamblin on this topic include: